Now the term beautiful can be taken in so many ways but I want to know what game was your favorite that had a specific art style, whether it be characters or background or music.
Mine is The Dig
Not only was the music and cutscenes done in such a manner that is just blew all other PC games out of the water but the backgrounds that you saw were so stunning.
I will try to find some photos that help express my love for this game.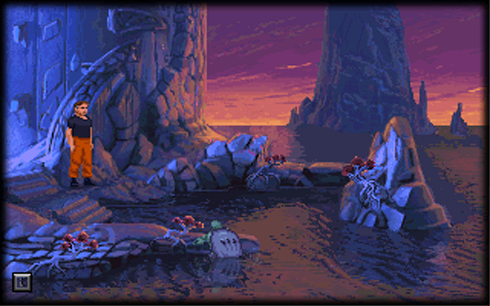 If I can find more then I will