I just wanted to point out something everyone probably knows by now, but I found a poster in
Portal 2
showing the very first
Portal Gun/Tunneling Device
. And just so you know I didn't fake this image on a program I don't know how to use, I made a short video (link below image) of where and when I got it from,
but then again you could also just check it out yourself and save your sanity from my crappy video
. This poster can be found right before you enter the first blue gel testing chamber.
Sorry for wasting your time
.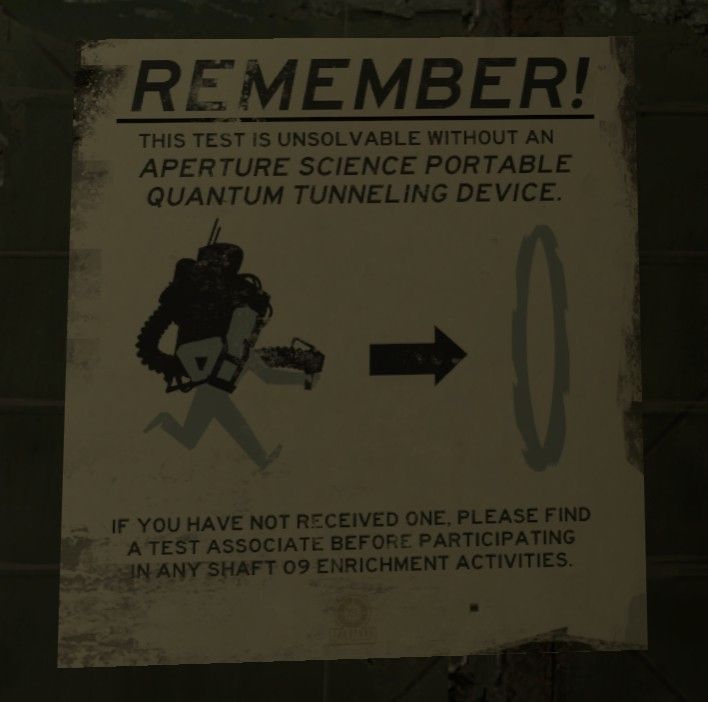 http://www.youtube.com/watch?v=jiF2ej8_N...e=youtu.be